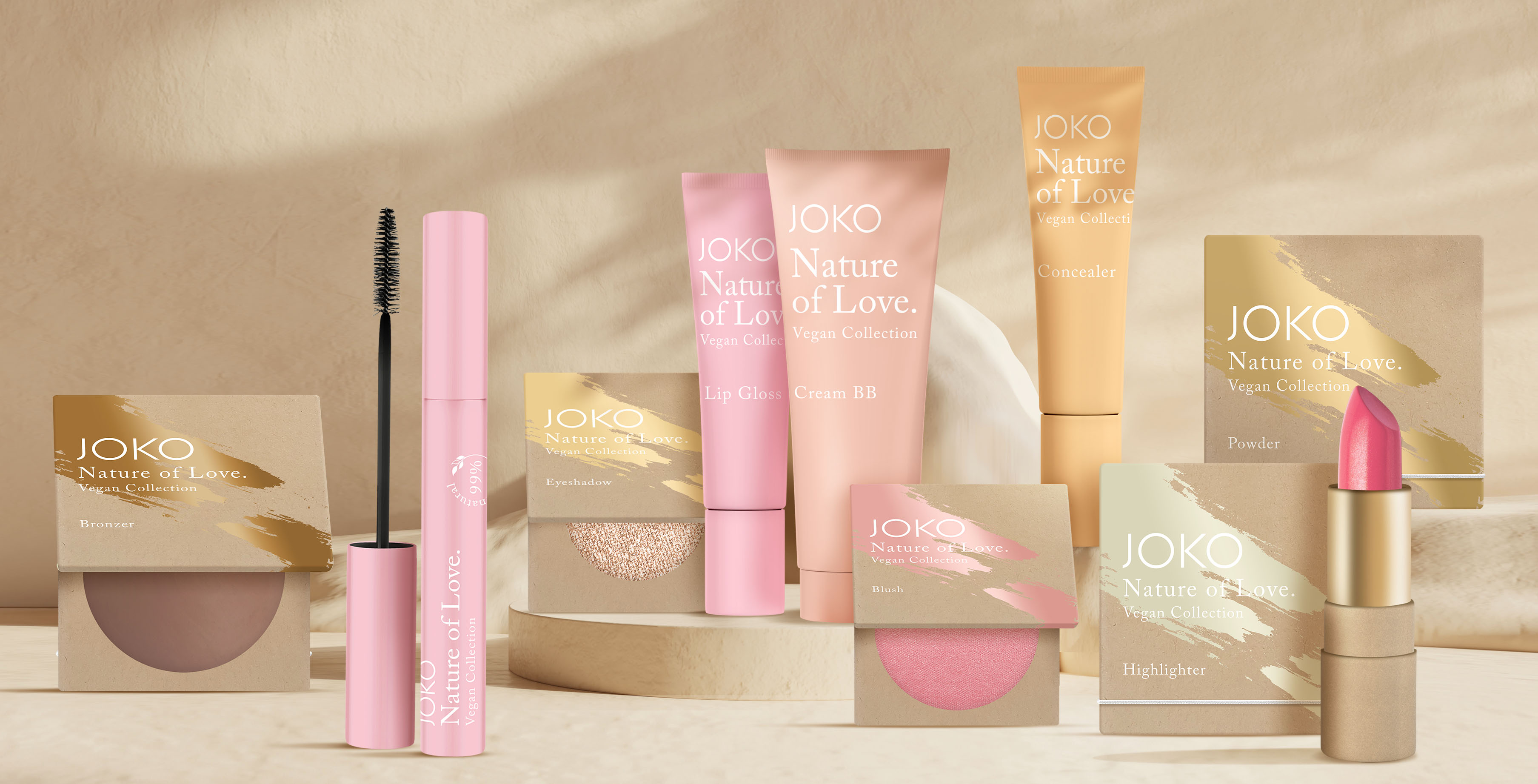 About the company
Surprising, intriguing, delights with its strength, inspires with passion, seduces with intelligence and sex appeal.

Expressive mix full of femininity with many faces, successfully combining different roles. Enjoys taking care of beauty, likes the casual play with colors inspired by the metropolitan style. JOKO makeup cosmetics are for her the ideal partner for a challenging day. Therefore, she is looking for safe and effective products of the highest quality.

JOKO is the Polish brand that reflects worldwide trends, the most fashionable colour palettes with original textures, consistencies and masses enclosed in a simple and at the same time distinctive packaging. JOKO team constantly follows the global trends and cooperates with the best cosmetics producers from Poland, Italy and France. JOKO cares about high quality of products, environment and consumer safety. We develop cosmetics for people who care about pro-ecological behavior, respect nature and animal welfare. JOKO cooperates with professionals from Italy and France, and its unique collections are created using the latest active ingredients and unique Swiss technology of micronization.