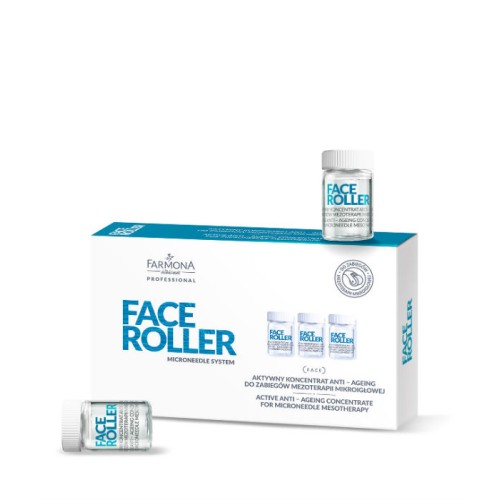 FACE ROLLER Active anti-aging concentrate to microneedle mesotherapy 5x5ml
Professional preparation intended for facial micro-needle mesotherapy.
Indication:
mature skin, with visible signs of ageing, loss of skin firmness and elasticity, decreased skin density, shallow and deep wrinkles, dry skin.
Contraindications:
irritated and inflamed skin, allergic reactions and allergy to ingredients of the preparation. In the case of micro-needle mesotherapy (dermaroller, dermapen) take into account contraindications with respect to skin micro-needling.
Effects*:
stimulated circulation,
increased skin elasticity,
firmness and density,
shallower wrinkles and furrows,
face remodelling, regeneration, rejuvenation, hydration, oxygenation,
improved skin colour and condition.
*effects confirmed after application of concentrate in micro-needle mesotherapy treatment.