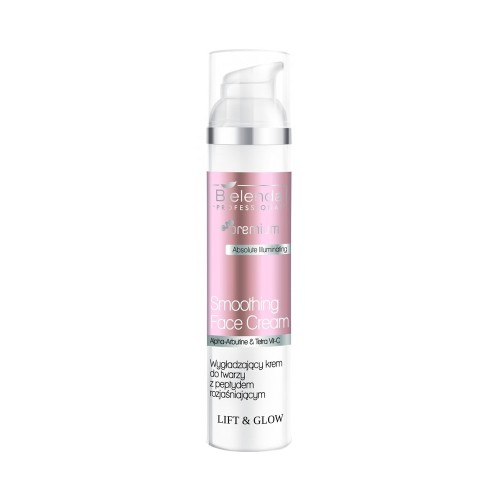 Bielenda PRO LIFT & GLOW smoothing face cream with brightening peptide 100ml
A product with a brightening, brightening and moisturizing effect and revitalizing the skin, which after application turns into a sheet of water on the skin, thanks to which it is luminous and looks as if gently brushed with water.
Active ingredients :
Brightening Peptide, Alpha - Arbutin, Tetra Vit-C, Jojoba Oil, Vitamins B3, B5, B6, C, E.
Action: moisturizes, smoothes, brightens, revitalizes, evens skin tone, has anti-wrinkle and antioxidant properties, restores a healthy glow to the skin.
Use: apply to cleansed face and massage gently. The cream is also suitable for the neck and décolletage. Use in the morning and/or evening.